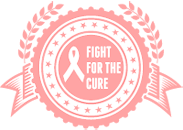 Notice posted 8/19/14
We are on Vacation until further notice.

Thank your for your interest in our products.
We have been working 7 days a week for years and it's time for us to take back control. We are behind on orders and need some time to catch up with demand so that we can maintain a level of quality and timely service. Our biggest problem is trying to keep up with orders.

You may request a box via email if you would like.
We will not be accepting calls during this period except to deal with our current customers. We need a rebuilding period.
We can be emailed with questions about jobs at the email address below.
All work is custom and we give NO DONE DATE OR SHIPPING TIME.

Email: Markm330@gmail.com
Thank You for understanding.
The Pages may load slow. I have left the pics in a big size so that you can see them clearly and large. There is nothing I hate more than small worthless photos when you need detailed pictures.

Go Ahead and Email your drawing to us, we will take a look at it and give you a price. Please include your email address, phone number & zip code for a shipping cost.
_____________




Click Here to go to the Custom Box Order Form Page
You can email directly

Email Requests to:
Markm330@gmail.com
Don't worry we do not give customer information to anyone.
__________________________
We thank our military and first responders for their heroic efforts.
So we have dedicated some space to allow for their stories. Please
If you have a photo and a story about someone you know in the military, police, EMT, Fireman, etc. and would like to tell people about it, feel free to email me with it. I will post it with the pride and respect it deserves. Please include a photo and a small article about it. It will be posted for you. If you ever want it removed just email and let me know.

_________________________________
________________________________
Diamond Plate Tool Boxes & Chests
__________________________________________________________________________________________________________
Take this link to visit the Complete Picture Gallery. Have one made to your specs.
Welcome to our web site!


At Custom Aluminum Boxes our goal is to not only help you design and build your Aluminum Box but to make the process easy for you. We can help you with all phases of your box design. Our excellent reputation and long list of satisfied clients attest to our superior craftsmanship, attention to detail, clear communication, honesty and integrity. Located in Elyria, Ohio.

Let's discuss your ideas!
Your consultation is just a phone call away.

If you call and It goes to answering machine. Leave a message and I will return your call promptly. Sometimes I am in the middle of a cut and can't get to the phone/ or I don't hear it. If you do not want to call you can fill out the custom order form and we will give you a quote by email.

Whatever you decide.



Just read some our testimonials.

Hear are a few comments from some of our clients.


I received the custom aluminum box yesterday in excellent condition. The box looks great and fits my battery perfectly. Thanks for the rapid turnaround and careful shipping.

Dude, got the enclosures today Flippen awesome job! No joke, I hope you don't mind me hitting you up in the future....

Nice boxes, great service, thank you!

Super fast shipping & Great,service.Thank you.A++++++

Excellent workmanship on custom box,Great communications, fast shipping AAA+++
Very good value and product.

Hi Mark, It's beautiful...we feel like proud new parents!

Excellent work, it fits perfectly

Hey Mark,
I just wanted to let you know I think you did a great job on the 4 inch square box! It's just what I needed.

Hey i got it and it looks fantastic! thanks so much

The box came in today! Very Nice job. You are a master! your talent shows in the craftsmanship. much appreciated.

The box is perfect! Excellent workmanship. I will keep you in mind on future projects and tell others.

Thanks!
James

As our feedback shows we take an enormous pride in creating your products, and hope that you'll find something that you like. We create custom orders; call or email and let us know what you want.

We look forward to doing business with you.

Picture 1 below A Large Tray Type box with No Top




This Can be used for mounting sign's electronic circuits and More

Picture 15 Enclosure / with Divider.

This can be used with anything. Has a divider with vent holes and path for wire.

Picture 17 Rectangular Box

This Box has a Divider which can be located anywhere you want it within the Box.




This is a two piece box with a low profile.

This box is for Amplifiers and anything else that will fit inside.

Custom Diamond Plate Tool Boxes

Custom Van Shelves and Bins

Boxes with welded corners

Fabrication of Aluminum

Don't have a PayPal account?




Use your credit or debit card to pay.